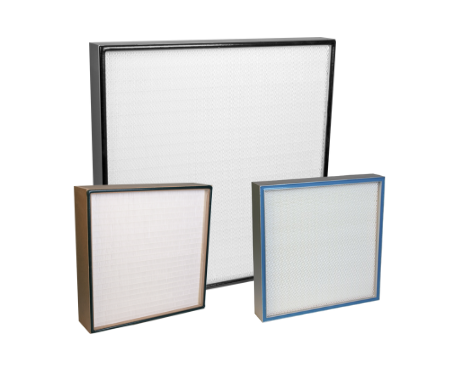 A wide range of HVAC filters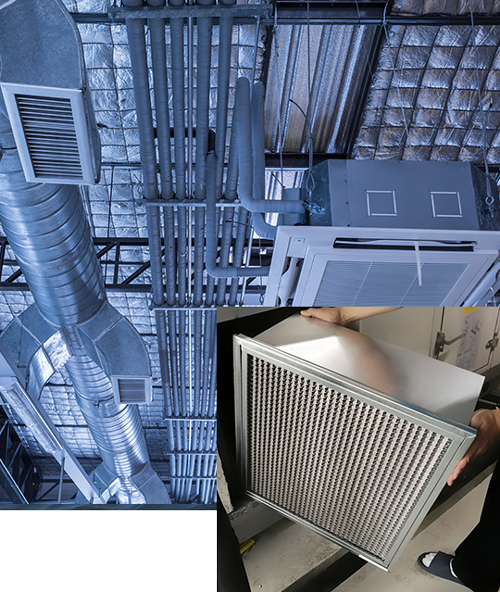 Whether it is for the protection of people or for the proper functioning of industrial installations, controlled and certified air filters must be used. Poor air quality, especially with fine particles, can affect human health.
The challenges of installing this type of filter combine the lowest possible air resistance and constant efficiency.
We have chosen a partner manufacturer of air filters who has implemented an ISO 9001 quality system and who is EUROVENT certified. We are therefore able to guarantee that the specifications are in accordance with the standards in force and that the energy consumption is measured and announced. The air filters have been tested by an independent laboratory and meet the requirements of quality production.
Pre-filtration or primary filtration relates to class "G" filter media and panels in accordance with ISO 16890-1. Filtering coarse dust in general, especially in the tertiary sector, these filters are used as protection for fine and absolute filtration.
These filters are mainly found in :
Civil and military ventilation and air conditioning systems
Pre-filtration and separation of coarse and fine dust
Pre-filters for high efficiency and absolute filters
Air filtration in aggressive environments
Grease and spark
filtration
, oil mist separation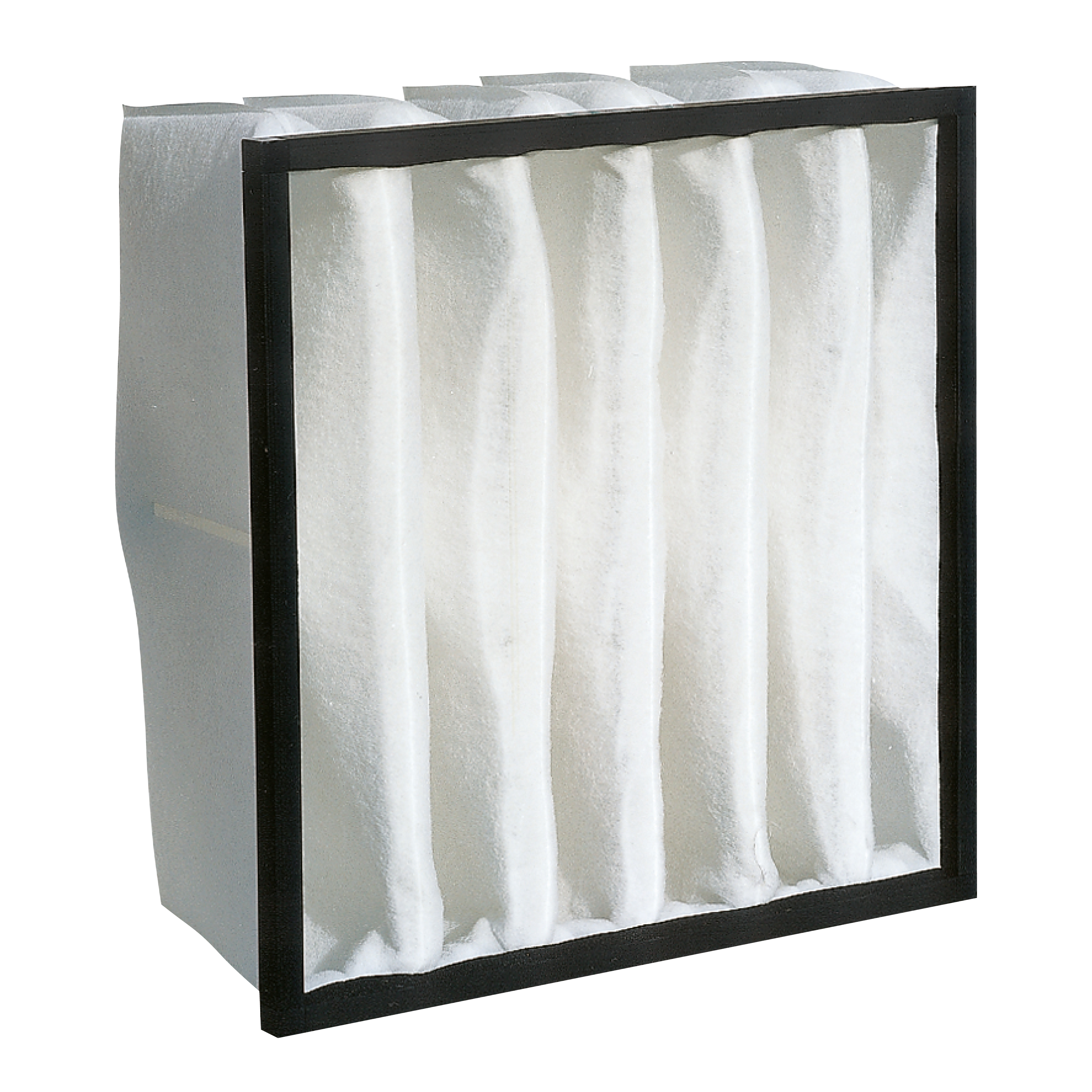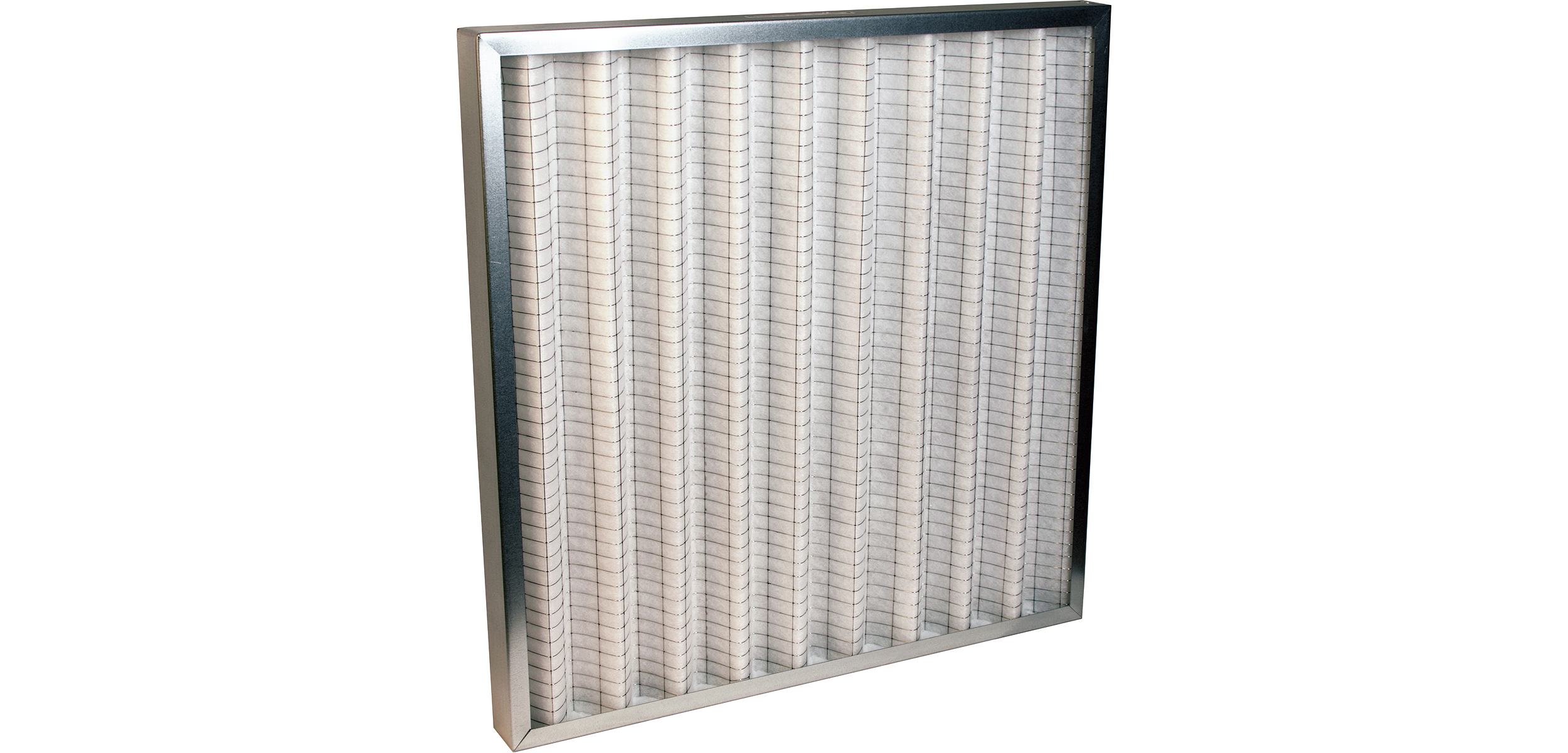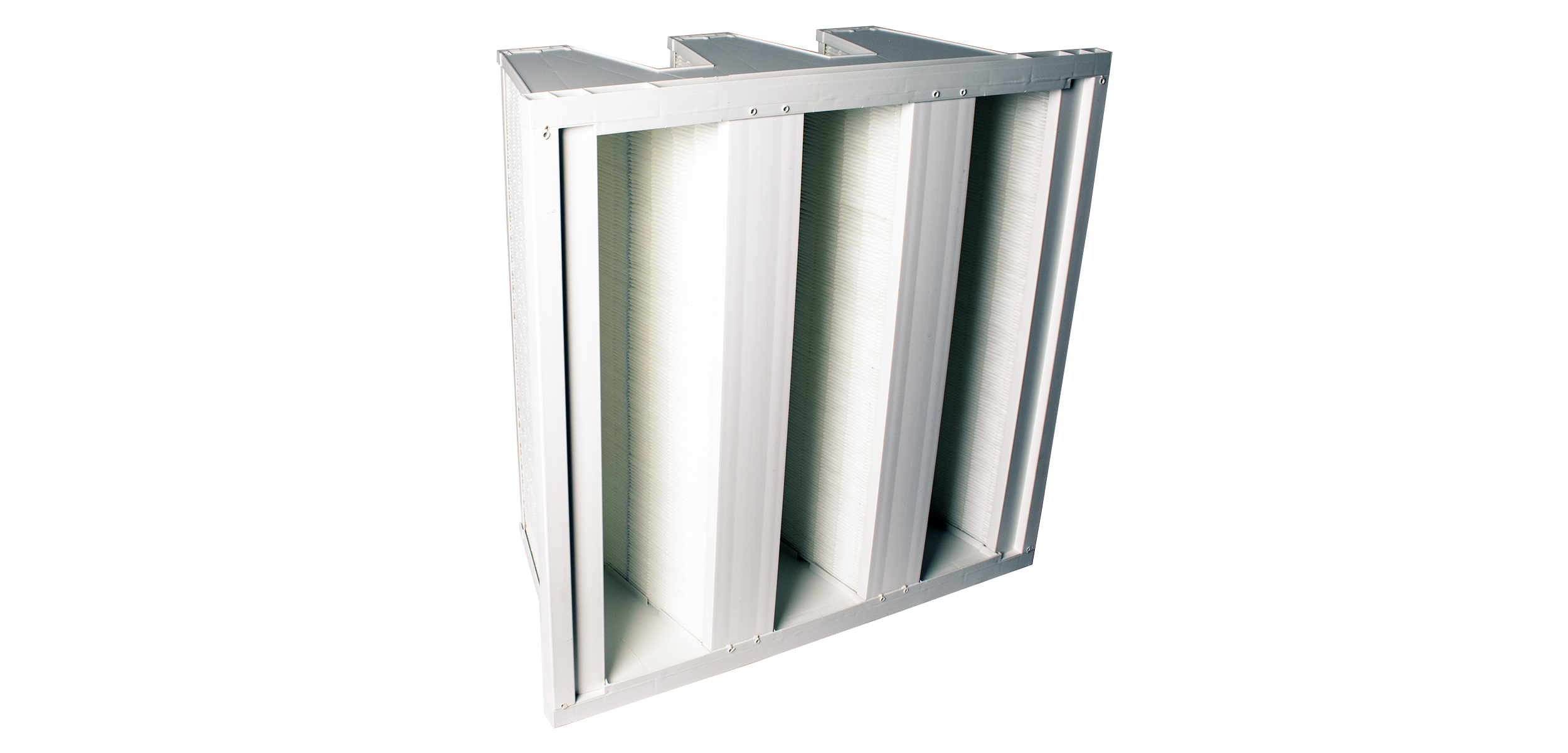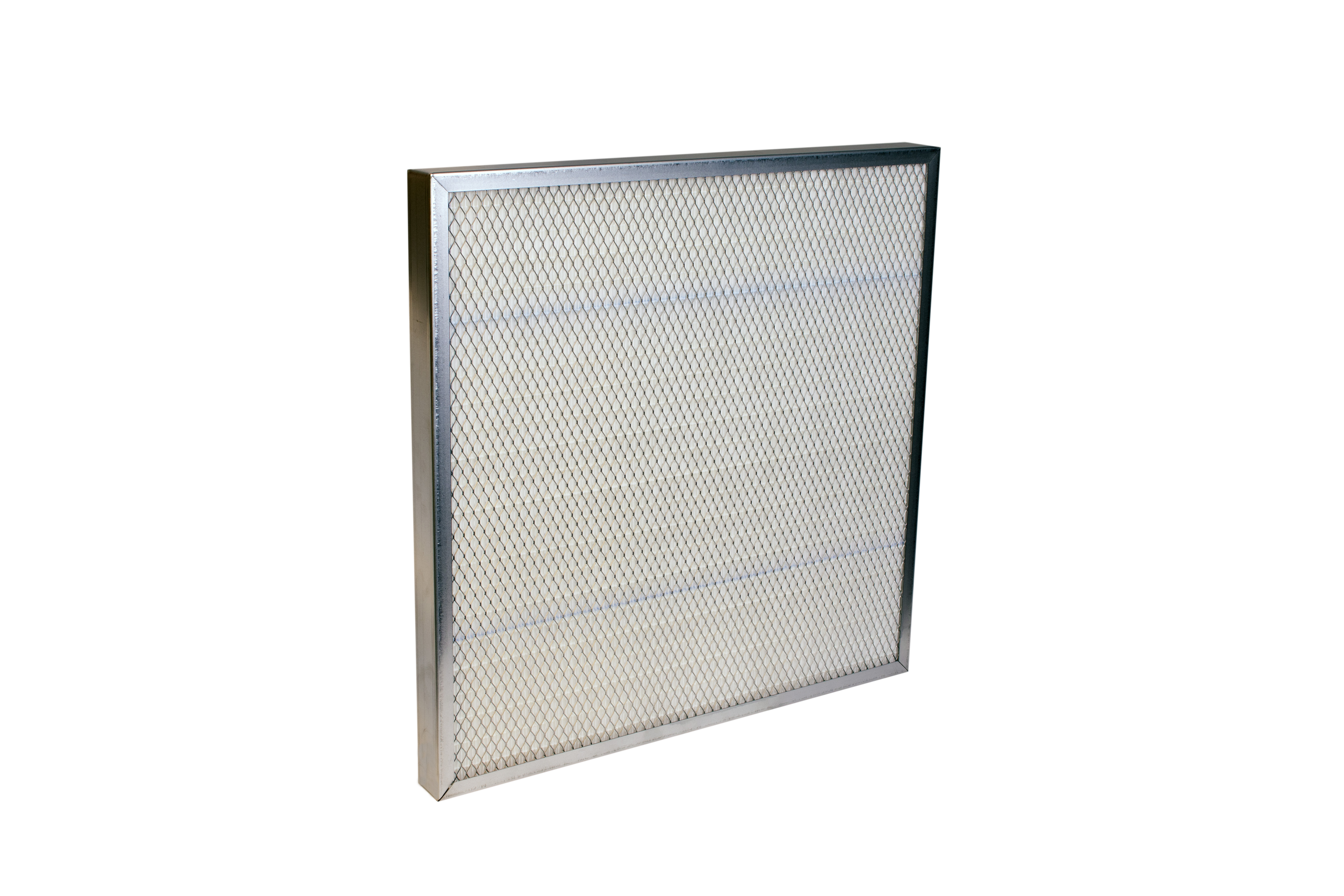 The so-called "fine filtration" retains contamination with a very wide field of action and is the most special part of the air filtration. The range includes cells, bags and filters that fall into the "M" and "F" classes of the ISO 16980 standard.
Ventilation and conditioning systems for fine dust separation.
Pre-filtration and main filtration in high flow installations.
High efficiency filtration for critical applications.
Intermediate fine filtration before absolute filtration
Air purification by removing smoke and pollen
Filtration systems in gas turbines
Air purification installations on compressors
Make an appointment with a filtration specialist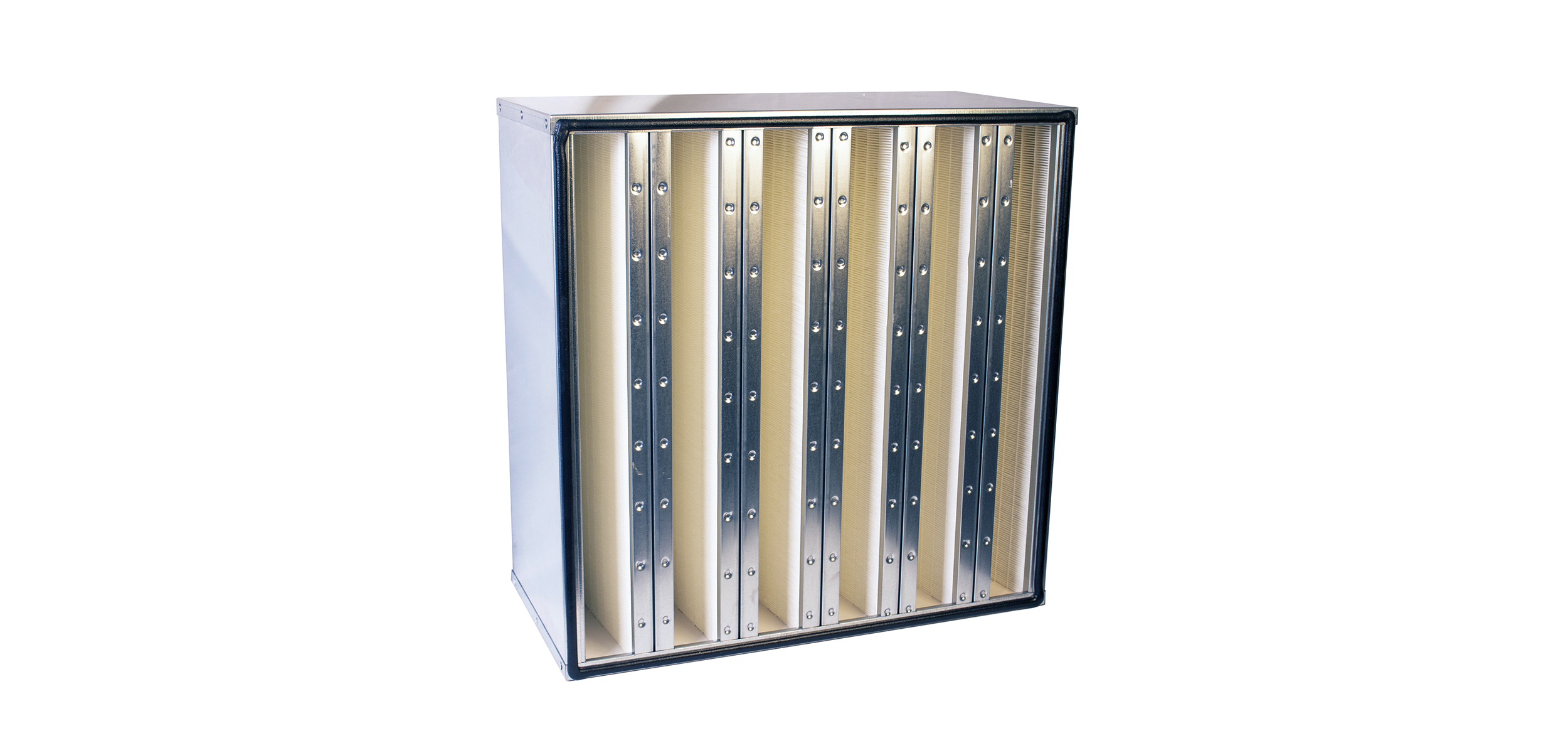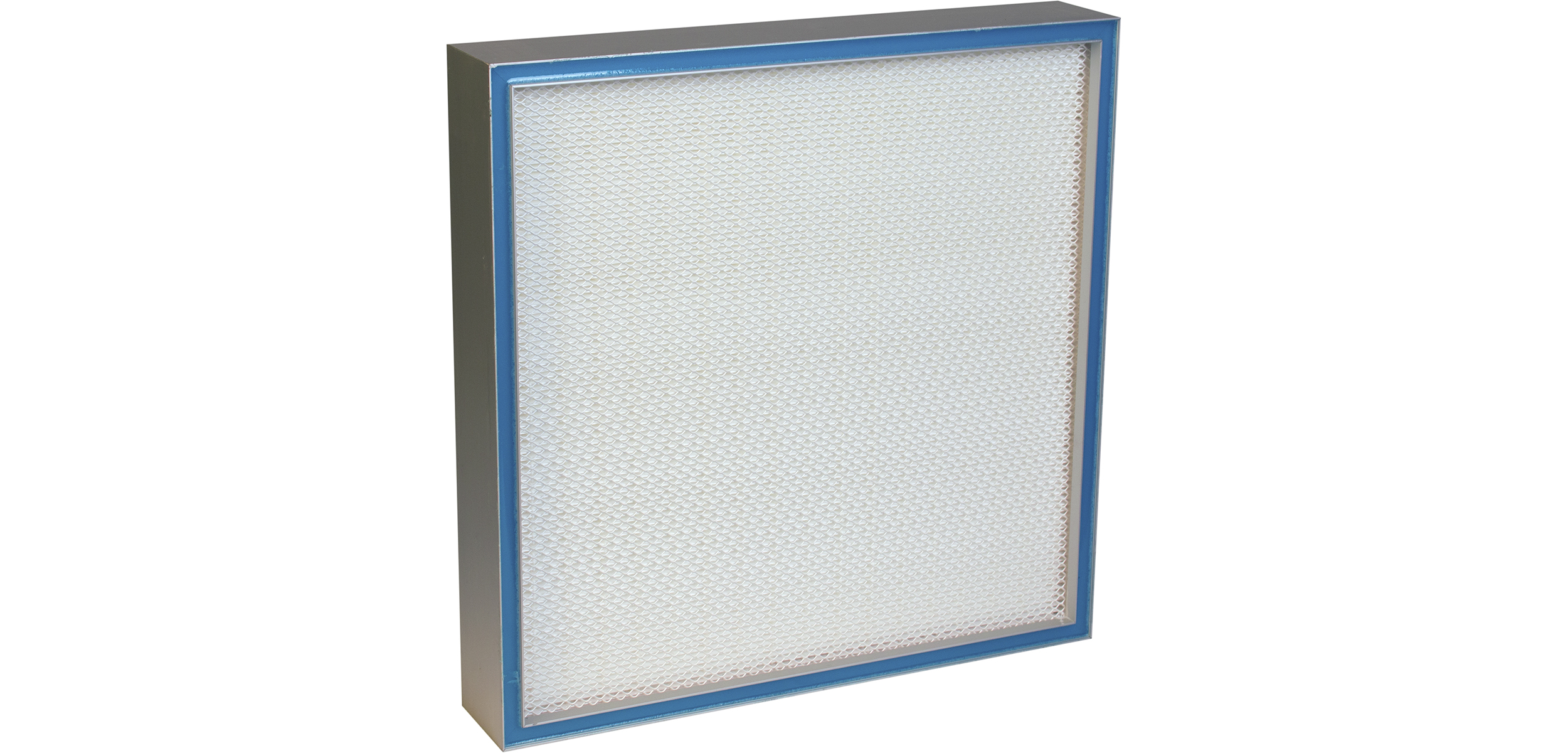 The highest degree of
filtration possible
today, this range of
air filtration
consists of all
absolute filters
in classes "H" and "U", of the European standard EN 1822-1: 2019.
This category includes all HEPA (High Efficiency Particulate Air) and ULPA (Ultra Low Penetration Air)
absolute filters
.
The standard requires local leakage testing (in addition to overall
filter
efficiency), explicit and standardised test procedures and testing with MPPS particles.
Terminal or return filtration for clean rooms
Terminal filtration for laminar flow equipment (e.g. hoods)
Realization of clean rooms, diffusing ceilings, decontaminated environments.
Air treatment systems where a high sterilisation index is required, e.g. operating theatres and analytical laboratories.
Air treatment in the electronic, nuclear, pharmaceutical, photographic and food industries.
Activated Carbon Filtration
The
filters
described above are ineffective against pollution problems caused by
volatile
or
gaseous
substances
. This is why all the
filters
in this range use activated carbon as a
filtration method
, which purifies the air through a
chemical process
called organic adsorption.
VOCs (Volatile Organic Compounds), sulphur oxides (SO2), nitrogen oxides (NO, NO2), PAHs (Polycyclic Aromatic Hydrocarbons), chlorine (Cl2), ozone (O3) and mercaptans are treated by this type of
filter
.
Removal of low to medium concentration organic pollutants from air or other gases.
High adsorption capacity due to special pore arrangement
Removal of solvents from paint booths; removal of kitchen odours from the air
Recommended for the purification of biogas.