We supply filter elements & filter housings
We are
Specialists in Industrial Filtration
Read more about us
A strong expertise in industrial filtration
For nearly a quarter of a century, Techni Filtration has been offering its expertise in industrial filtration in Belgium.
Relying on strong partnerships with highly recognised manufacturers, Techni Filtration intervenes in all areas of filtration, both to optimise existing systems and to find solutions to your filtration processes.

We can intervene on standard elements but we are able to adopt customised solutions to all your specific needs in your manufacturing processes and treatments.

We offer solutions in the areas of liquid filtration, compressed gas filtration and utility filtration.
Liquid filtration
Compressed gas filtration
Utilities filtration (HVAC, etc...)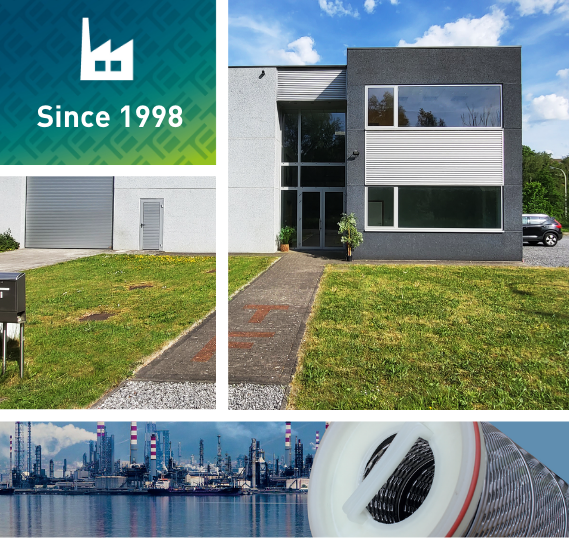 OUR FIELDS OF APPLICATION
At the service of your

filtration processes

Techni Filtration is involved in many industrial fields for GAS, LIQUID and AIR filtration


Do not hesitate to contact us for any request relating to the optimisation of your filtration processes.
Our location
Z.A.E, Allée de la Marbrite B-7090 RONQUIERES
Email address
info@technifiltration.be
OUR MANUFACTURING PARTNERS
Strong international partnerships
Techni Filtration has established exclusive relationships with partners specialised in industrial filtration.

Strong relationships are very important to us, both with our customers and with our partners. That is why we carefully select our partners who share the same vision and values. Are they committed and do they give 200% to each customer? Do they work together transparently and with trust? Do they always strive for the best quality and efficiency?
Through close and valuable partnerships we are much stronger and can offer our clients extra support, in addition to our own experience.
Find out more about our permanent contract partners with whom we work closely. Get to know them and you will appreciate them greatly.