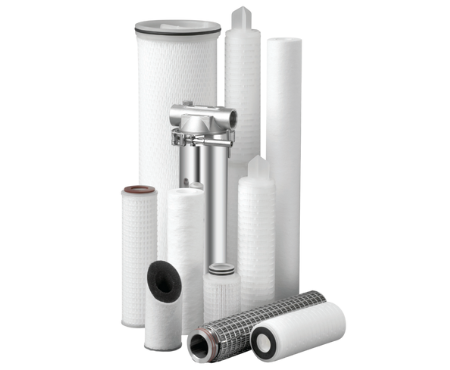 A wide range of capsules and filter cartridges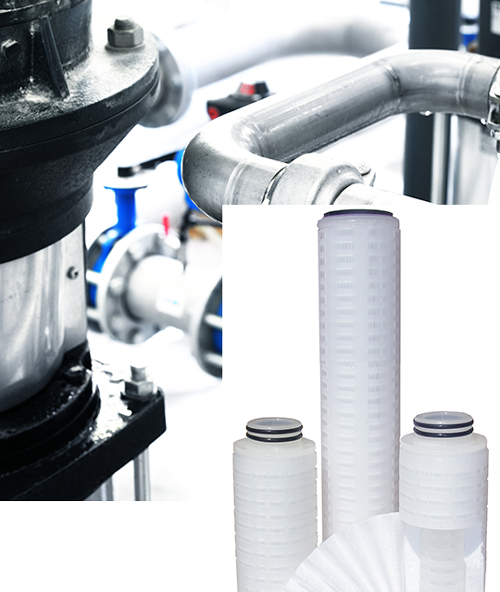 Filter cartridges & capsules
The choice of our partner for the supply of filter cartridges and capsules was based on its ability to offer a very wide range as well as its experience and mastery of all aspects of production. This means that all information regarding traceability, validation guides and compliance with the various regulations is available to users.
The filter cartridges are available with end-cap configurations corresponding to the majority of international standards. These include DOE connections, double O-ring seals, bayonet locks, centering fins, etc.
Hosebarb, triclamp, threaded or threaded connections are the usual connections for filter caps...
Pre-filtration is designed to remove larger particles; whether it is depth filtration (extruded media) or surface filtration using pleated media. Our media are only FDA certified media (polypropylene, nylon and fibreglass).
Each product is individually packaged, marked with a batch number and has a validation guide. The filtration thresholds range from 0.3 µm to 400 µm in nominal or absolute filtration.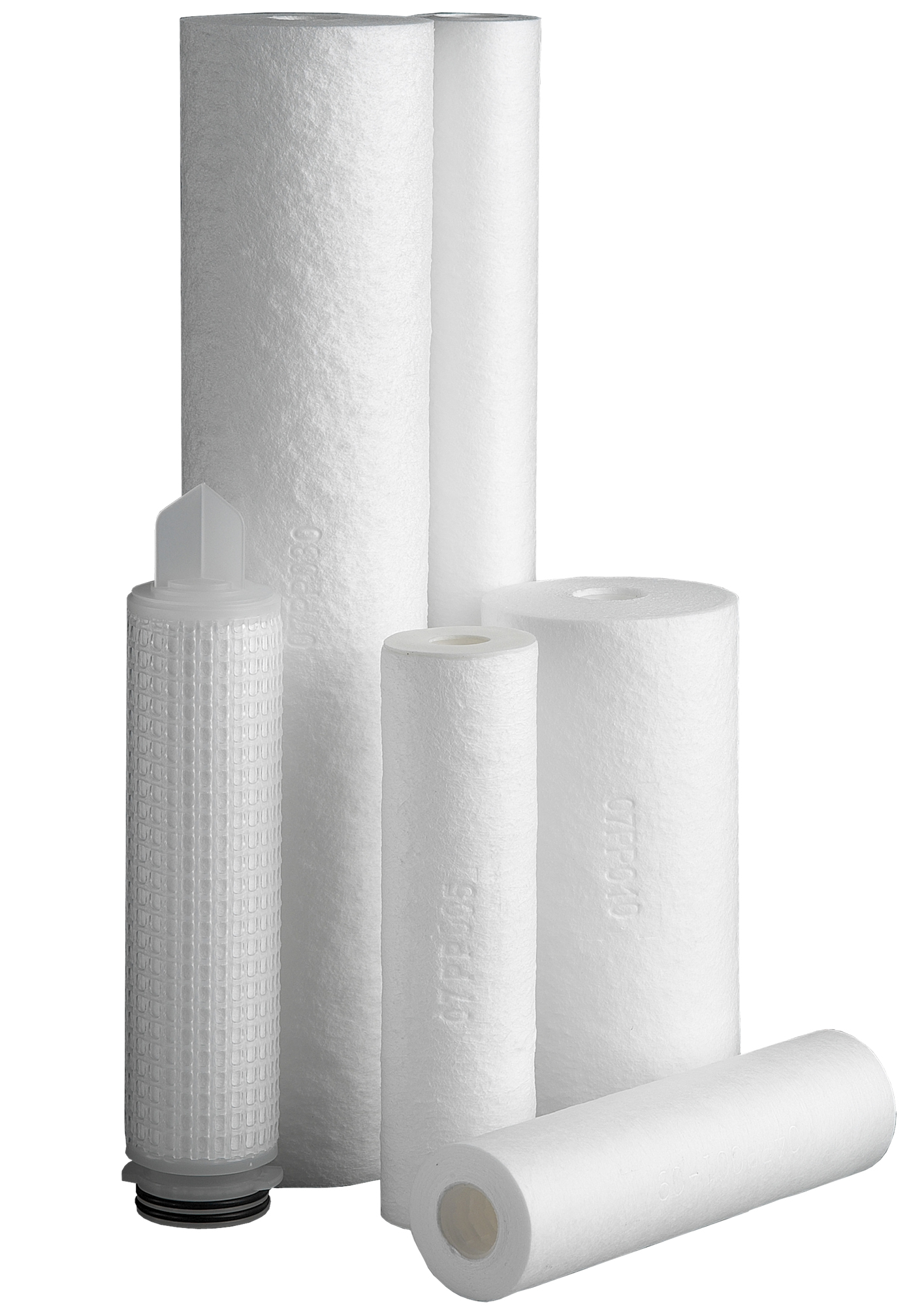 Final filtration is the last step before the packaging of finished or semi-finished products. Therefore, the retention of undesirable substances requires special attention. In particular, the filtration efficiency is greater than 99.98% in accordance with the standards in force. Each product is subjected to a total control including a complete traceability and a validation guide.

Whether your process is perfect clarification of a liquid or final polishing, these filters are in every respect adapted to the highest expectations of users.

Each product is individually packaged, traced by batch number and has a validation guide.
Activated Carbon Cartridge
Typically used for chlorine retention or decolourisation applications, these industrial cartridges are also used for the adsorption of many other compounds.

In standard, large diameter and high capacity sizes, these filters consist of an extruded or impregnated carbon block.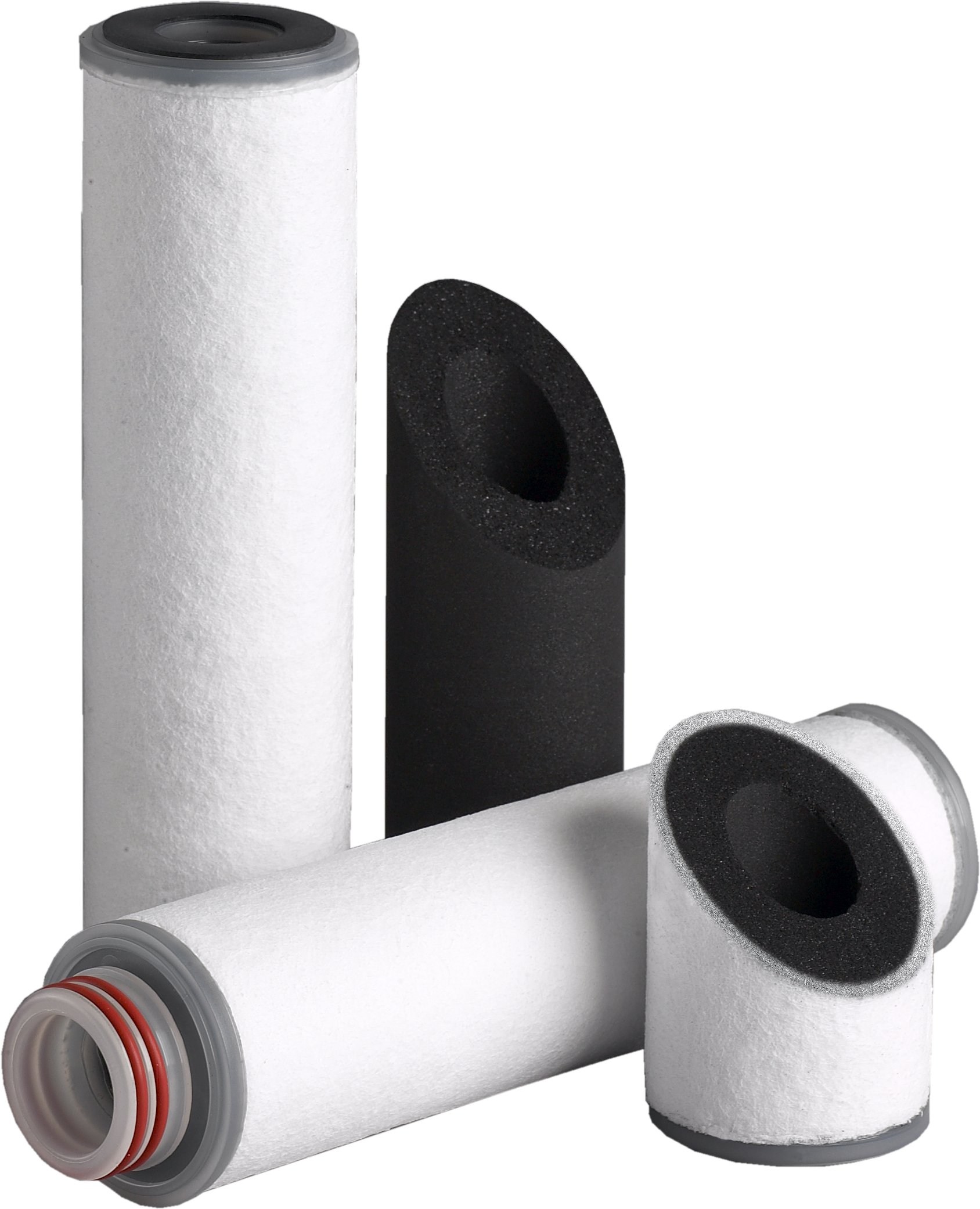 High Flow débit Filtration
A range of deep pleated cartridges has been developed with a large filtration surface. Particularly suited to high performance industrial processes, these filters have a low pressure drop for high retention capacity. Ideally suited to fine polishing applications, the design has been optimised to ensure product rigidity at all flow rates. With a polypropylene core and end caps, all components are heat-sealed, adhesive-free and removable.
Ready to use, for scale-down or single use applications, we offer a range of filter capsules; designed with the same media as the filter cartridges. These capsules therefore offer the same performance with equivalent safety.

The filtration unit is contained within the capsule, avoiding cleaning and protecting operations from exposure to the filtered fluids. In addition, the use of these capsules avoids the investment in a filter housing and the expenses related to the maintenance of the housings.