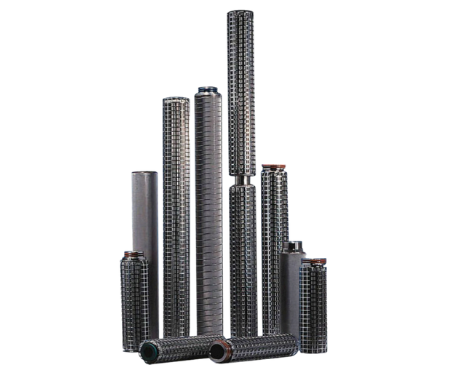 A wide range of baskets and filter discs
INOX cartridges
are also process cartridges. They are used where polymer media is not suitable such as
filtration of highly viscous products 
high temperature filtration
steam filtration
filtration of products that are chemically incompatible with polymers
Below are the most common types of stainless steel
media
:
metal wire mesh or cloth
sintered metal powder
metal fibres
Another name for this type of product is filter candle. Manufactured to market standards or to a custom design, we have a range of candles in woven media, sintered media, reps, ...
They are also available with different tip configurations.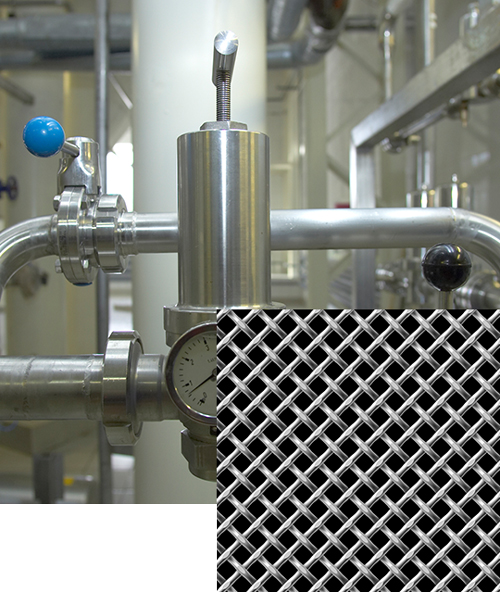 Filter baskets are available in various sizes. They can be smooth, pleated, glued and/or also welded. Used in gravity or pressure filtration, we are able to supply standard filter baskets or to produce all shapes and sizes in 304 or 316 stainless steel.
Either to replace an existing product, or to modify the specifications (filtration threshold, mechanical resistance, etc.), we can adapt to your existing equipment.
Comparison of pockets/baskets
| | |
| --- | --- |
| | - relatively high unit price |
| | |
| | - must be cleaned regularly |
| - does not filter at very high temperatures | - very high temperature filter |
| | - ∆p max > 2bar => viscous liquids |
| - chemical compatibility polymer | - chemical compatibility INOX |
| | |
Questions about our range of filter elements ?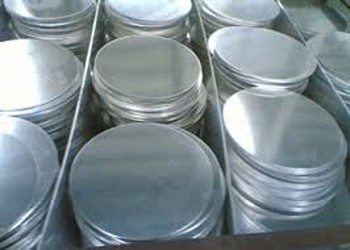 Both ultrasonically cleaned and degreased, our filter discs are suitable for processes requiring a high level of quality and cleanliness. Our different models of filter discs are adapted to the industrial machines on the market, particularly in the field of extrusion.